Adirondack Essentials Collection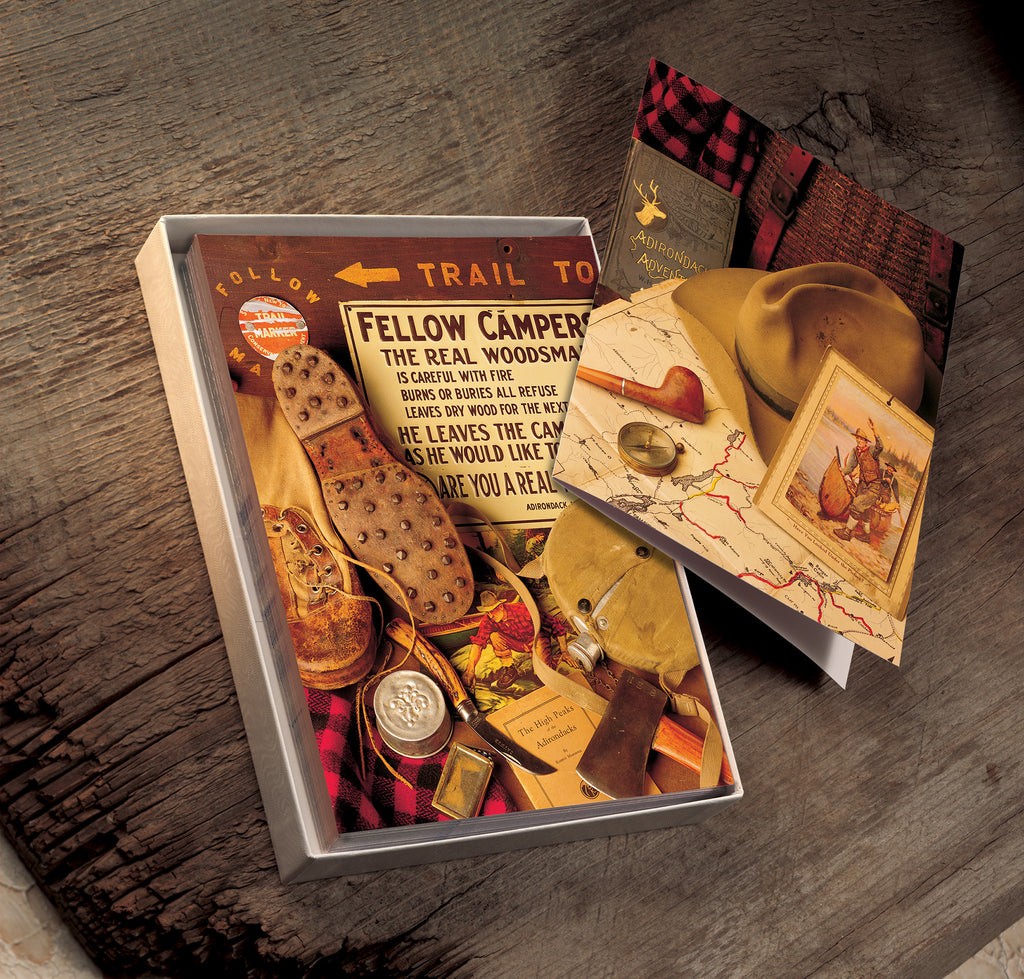 This exclusive notecard collection features Richard Walker's images of authentic Adirondack memorabilia, antiques and keepsakes. A wonderful way to share the Golden Age of the Adirondacks with friends and family. 4 images: Pack Basket, Adirondack Map, Campers Gear, and Fishing. Blank inside. Descriptive text on back.
5" x 7" cards with envelopes.