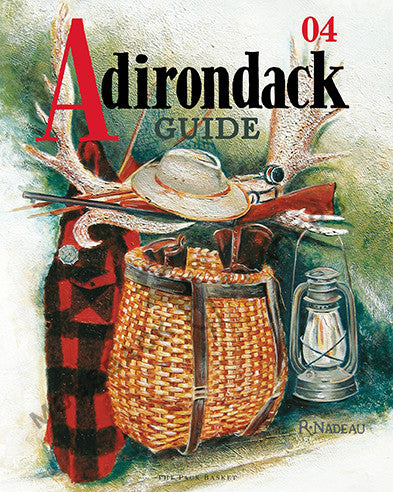 2004 The Pack Basket Print
Richard Nadeau's fourteenth consecutive cover painting for the Central Adirondack Guide, "The Pack Basket," takes a peek inside a cabin and captures the "tools-of-the-trade" that legendary Adirondack Guides used to explore the Great Wilderness.
     Native Americans introduced early guides to the art of making hand-pounded black ash "burden baskets" which were essential to the rugged woodsmen who traveled a network of lakes, rivers, and streams, guiding their "sports" in search of adventure.
©2014 R.P. Nadeau. All rights reserved.
8 x 10 in.

Lithographic Print

2004