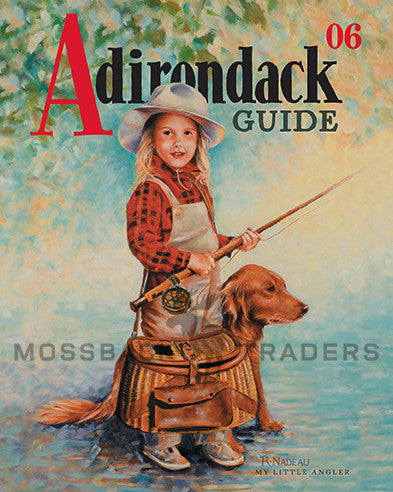 2006 My Little Angler Print
Richard Nadeau's sixteenth consecutive Central Adirondack Guide cover, "My Little Angler," is his tribute to his daughter, Brooke, and captures the wonder of all children who have experienced the six-million-acre Adirondack playground.
     Like scores of kids from past generations, Brooke learned to bait a hook, cast a line, and clean the catch when she was only a few years old. Family trips to the Great Wilderness create life-long memories that are cherished reflections to both child and parent.
     Nadeau's tribute to Brooke, with her dog "Sugar Bear," was a gift Brooke received at her wedding in June 2006.
©2014 R.P. Nadeau. All rights reserved.
8 x 10 in.

Lithographic Print

2006