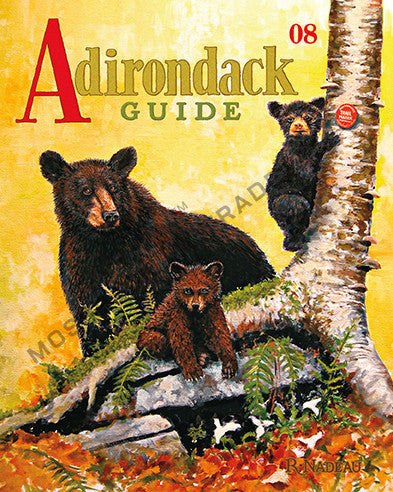 2008 Trail Markers Print
Richard Nadeau's nineteenth consecutive Adirondack Guide cover, "Trail Markers," depicts the original explorers of the Great Adirondack Wilderness.
     Only occasionally do hikers through the woods spot black bears on the trails. But, as the old-timers often say, hikers can be sure they have been noticed by bears unseen.
     Here a mother and two cubs ramble down a path identified by a state Trail Marker... something a playful cub must investigate while mom alertly stays on watch.
©2014 R.P. Nadeau. All rights reserved.
8 x 10 in.

Lithographic Print

2008