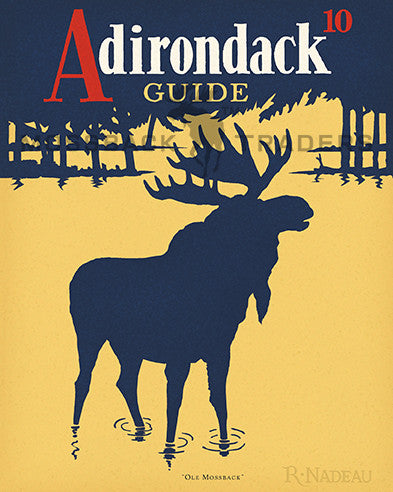 2010 Ole Mossback Print
Richard Nadeau uses the classic, graphic style of late-1800s Sportsman's art to create his twenty-first consecutive Adirondack Guide cover, "Ole Mossback." Similar artwork appeared on calendars, metal product signs, art prints, and the covers of outdoor magazines to express simple, rustic themes such as hunting and fishing, trapping, camping, and wildlife.
     Here Nadeau commemorates a moose raising its head to call, announcing its majestic presence in the vast Adirondack wilderness.
©2014 R.P. Nadeau. All rights reserved.
8 x 10 in.

Lithographic Print

2010