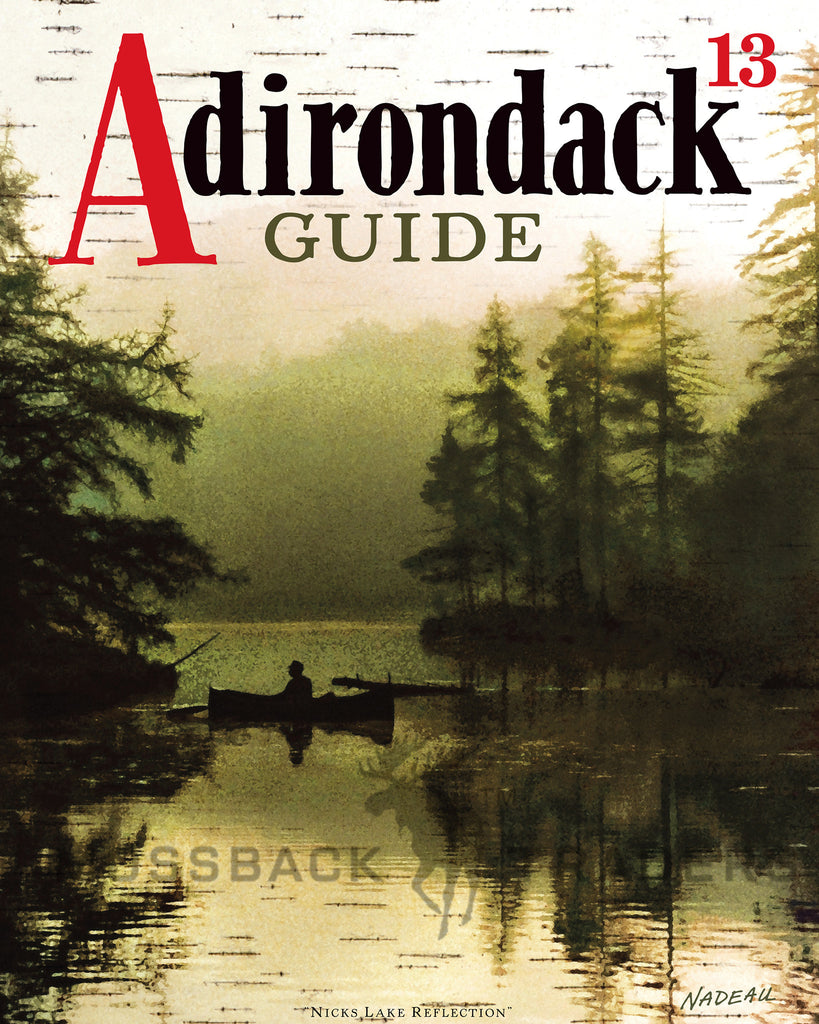 2013 Nicks Lake Reflection Print
Richard Nadeau's twenty-fourth consecutive Adirondack Guide Cover, "Nicks Lake Reflection," beckons viewers to return to the Golden Age of the Adirondacks as a classic figure in a guideboat, slowly glides along the early-morning calm of scenic Nicks Lake near Old Forge.
     Could it be Nick Stoner, for whom the lake is named? Following Revolutionary War service, the distinguished soldier soon became one of the first and most reputable Adirondack guides, exploring the vast wilderness well into his 80s.
     Contemporary travelers might well catch a glimpse of "Old Stoner" in the mystic, shimmering reflection as they navigate the rustic waterway he traveled over two centuries ago, opening new routes for "sports" to ply in the six-million acre Great Northern Wilderness.
©2014 R.P. Nadeau. All rights reserved.
8 x 10 in.

Lithographic Print

2013