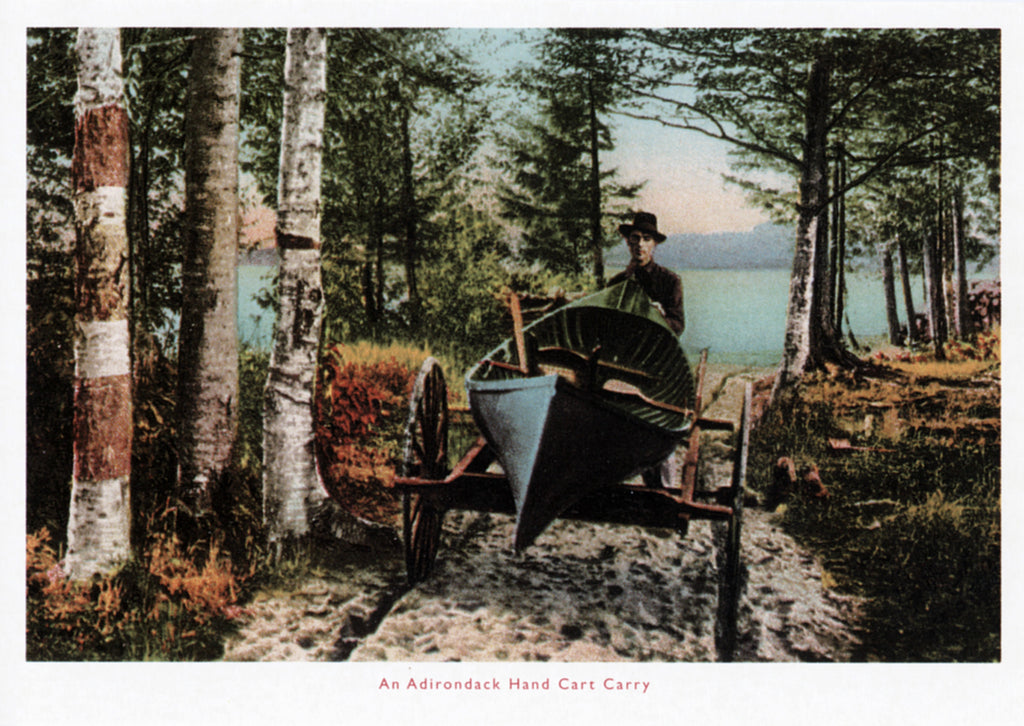 Adirondack Hand Carry Postcard
While the Adirondack Guide Boat was usually portaged by hoisting it overhead and resting it on a yoke carried across the shoulders, resourceful guides crafted hand carts which made the task much easier. Text: An Adirondack Hand Cart Carry. ©2014 R.P. Nadeau. All rights reserved.
Full Color

2 Sizes: 6 x 4 1/4 in. and 5 1/2 x 3 1/2 in.