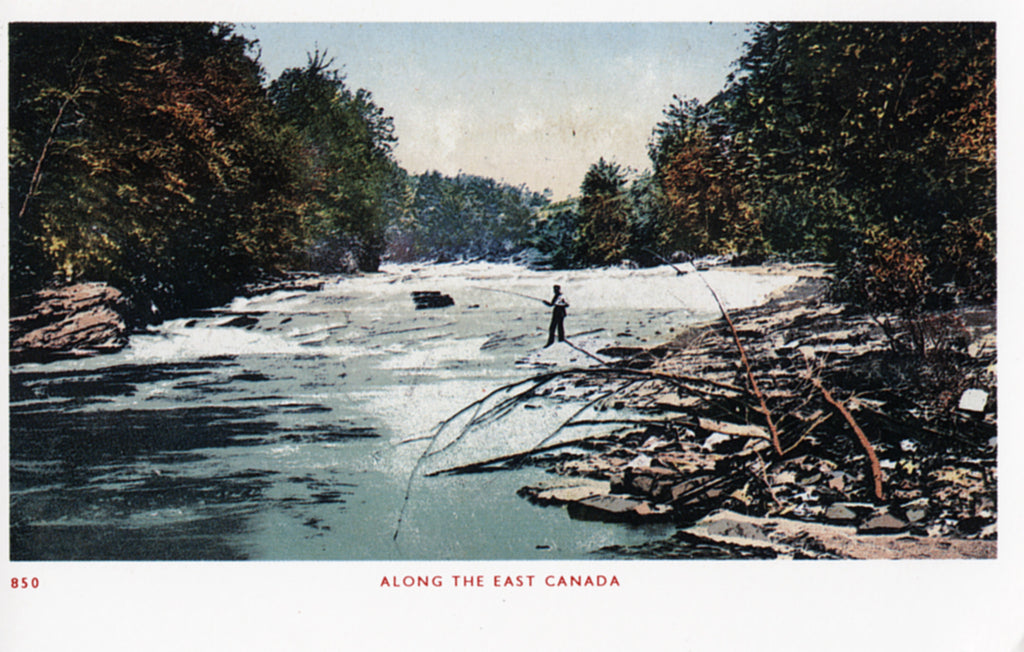 Along the East Canada Postcard
East Canada Creek flows 34.6 miles from its head near Powley Place in the Town of Arietta in Hamilton County in the southern Adirondacks, through Dolgeville and Keyser and East Canada Lakes into the Mohawk River in Little Falls, N.Y. Historically the river has been a trout fisherman's paradise, with old timers suggesting fishing after midnight with a large lure or a live minnow the best approach. The river runs through Hamilton, Herkimer, Fulton and Montgomery Counties. Canada is derived from a Native American word "Kanata," meaning "village." Text: Along the East Canada.
©2014 R.P. Nadeau. All rights reserved.
Full Color

5 1/2 x 3 1/2 in.