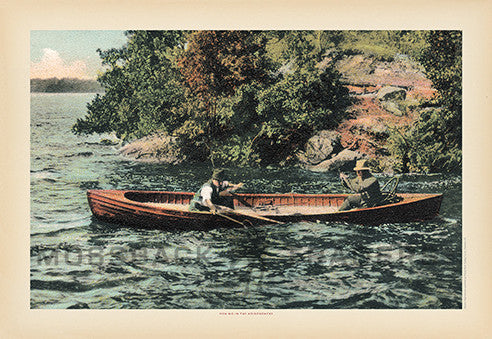 Fishing in the Adirondacks Print
Two "sports" fishing in a guide boat reel in a bass on Lake Bonaparte. The Adirondack region is home to over 3,000 fresh water rivers, streams, ponds and lakes brimming with species such as largemouth and smallmouth bass, trout, walleyes, land-locked salmon, northern pike and muskies, perch, bullhead, and other varieties. Text: Fishing in the Adirondacks.
©2014 R.P. Nadeau. All rights reserved.
18 1/2 in. W x 12 3/4 in. H

Image size: 10.5 W x 16.25 in. H

Lithographic Print