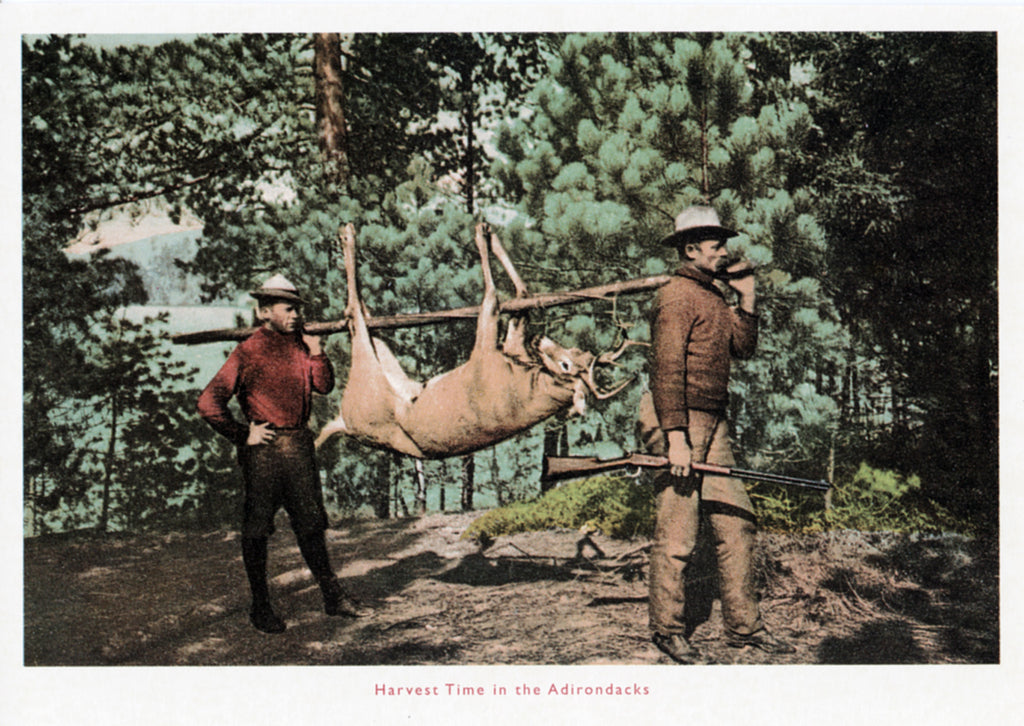 Harvest Time Postcard
Rugged Adirondack Guides regularly carried 200 pound deer miles through the wilderness back to camp or out of the woods in anticipation of a venison feast. Often venison was shipped by rail back to New York CIty so the "rich and famous" could enjoy wild game with regularity.
     While deer densities might be low in the Adirondacks due to supressed food supplies during the long, cold winters, hunting pressure is also nearly non-existent in more remote reaches. The willingness to hike miles back into the forest, along with the virtue of patience, often lead to large-bodied bucks. Text: Harvest Time in the Adirondacks, N.Y.
©2014 R.P. Nadeau. All rights reserved.
Full Color

2 Sizes: 6 x 4 1/4 in. and 5 1/2 x 3 1/2 in.