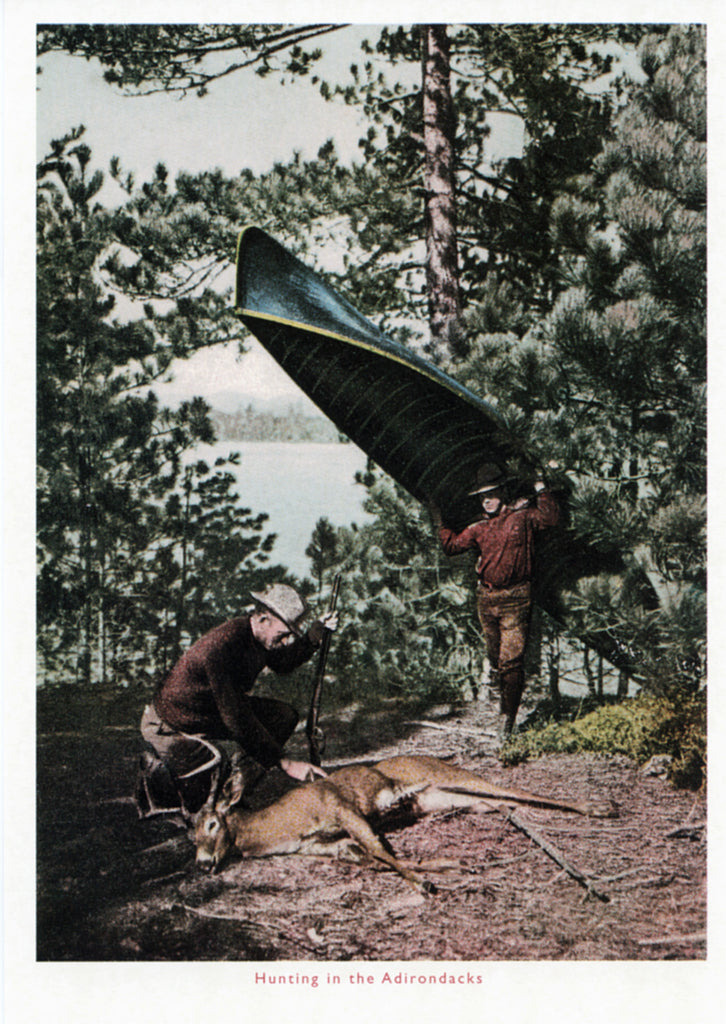 Hunting in the Adriondacks Postcard
Prolific deer harvests drew "gentlemen sports" to secure the services of rugged guides who set up large hunting camps in the virgin wilderness. The old timers claim the deer were much larger than today, although deep treks into the forest were required to shoot the abundance of trophy animals. It is not unusual to view old photographs of these parties with eight or more large bucks proudly on display. Text: Hunting in the Adirondacks, N.Y.
©2014 R.P. Nadeau. All rights reserved.
Full Color

2 Sizes: 4 1/4 x 6 in. and 3 1/2 x 5 1/2  in.