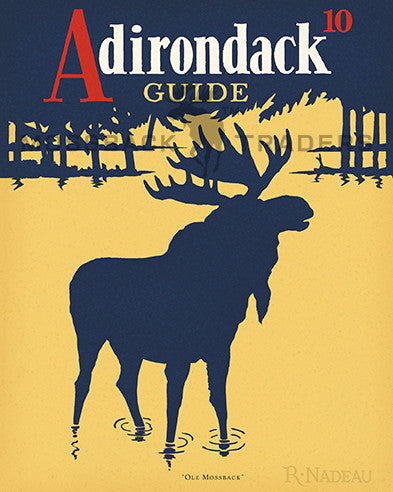 "Ole Mossback" Postcard
Text on back: Richard Nadeau uses the classic, graphic style of sportsmans art to create "Ole Mossback," commemorating the return of the moose to the Adirondack Mountains. Here, a bull raises its head to call, announcing its majestic presence in the Great Wilderness. 
©2014 R.P. Nadeau. All rights reserved.