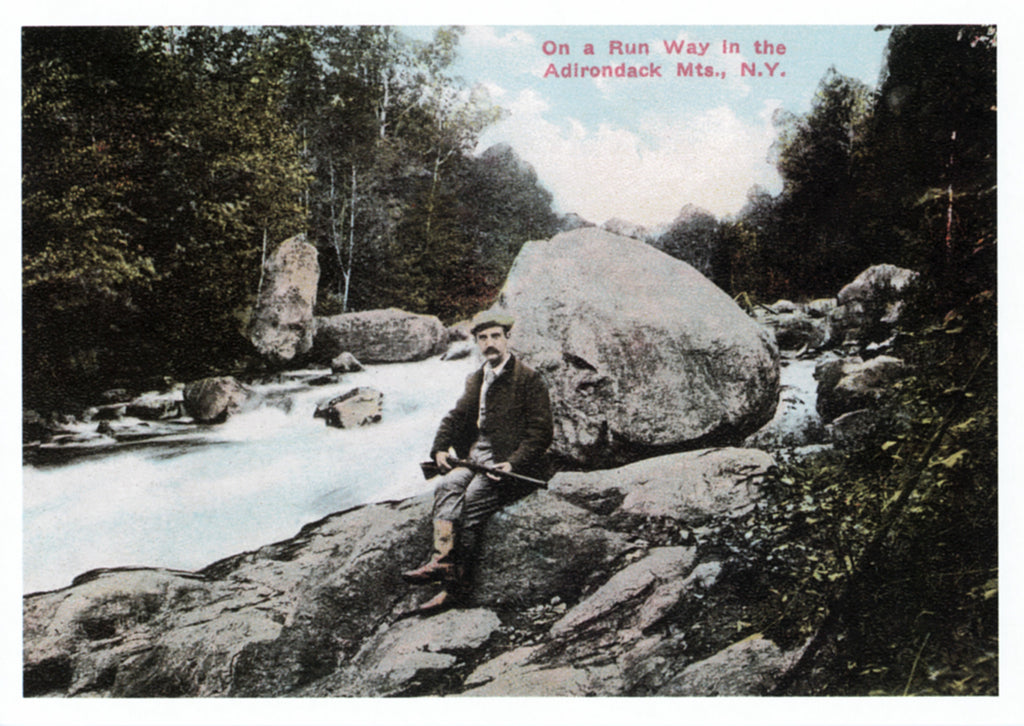 On a Run Way Postcard
Rivers were the "highways" loggers used to transport fallen timber through the wilderness to mills scattered throughout the wilderness. Run Ways where the rivers would drop in elvation provided the energy to propell the logs downstream with the rushing current. Today, kayakers enjoy exploring the interior of the Adirondack Park running these old water "roadways." Text: On a Run Way in the Adirondack Mts., N.Y.
©2014 R.P. Nadeau. All rights reserved
Full Color

2 Sizes: 6 x 4 1/4 in. and 5 1/2 x 3 1/2 in.