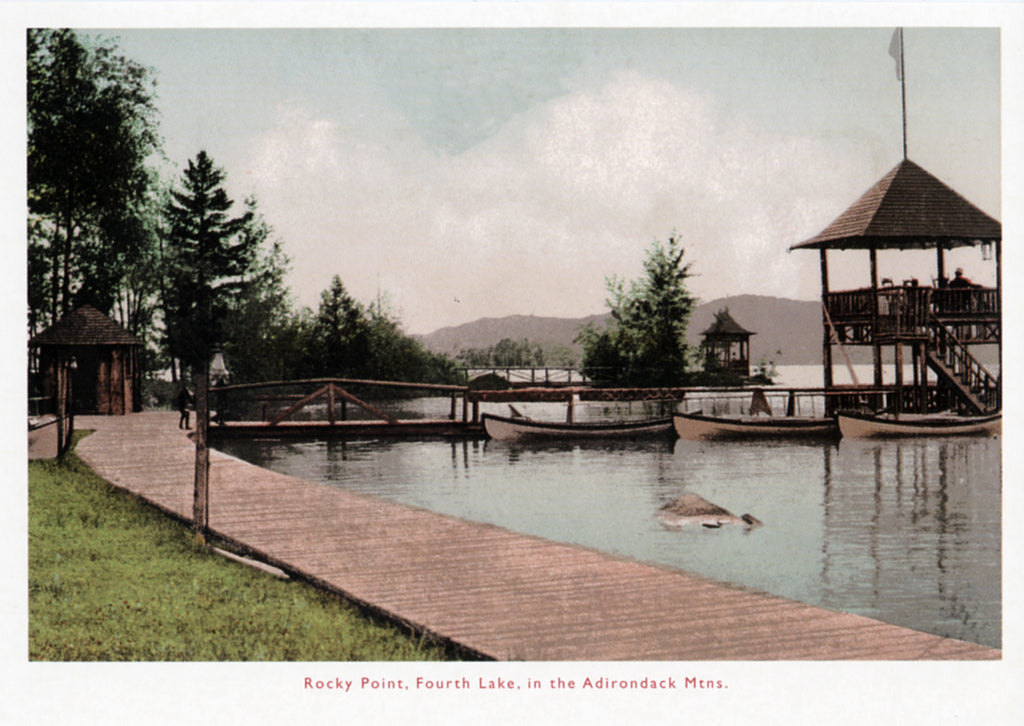 Rocky Point, Fourth Lake Postcard
Rocky Point located on Fourth Lake, one of the eight lakes the make up the Fulton Chain of Lakes, was home of the Rocky Point Hotel, one of the last resort hotels in the Central Adirondacks. Adirondack Guide Archibald "Archie" Delmarsh, manager of nearby Cedar Island House, took over management of Rocky Point in 1915 and continued until his death in 1948, when his son Archie, Jr. took over. In more recent years, new developers demolished the old structures in favor of a beautiful condominium complex.
     The scenic "rocky" point jutting into Fourth Lake was easily identified by the iconic gazebo at the lake's edge. Climbers of nearby Rocky Mountain still enjoy looking down on historic Rocky Point. Text: Rocky Point, Fourth Lake, in the Adirondack Mtns.
©2014 R.P. Nadeau. All rights reserved