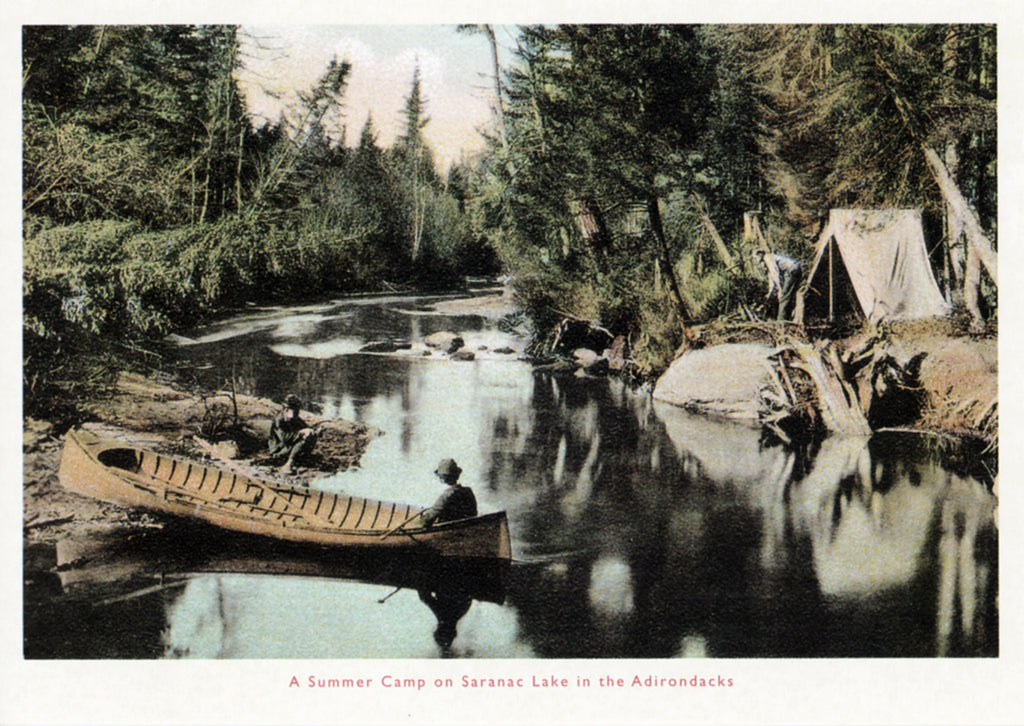 Summer Camp, Saranac Lake Postcard
The Upper, Middle and Lower Saranac Lakes are located in Franklin and Essex Counties in the Adriondack Mountains just seven miles from Lake Placid, host of the 1932 and 1980 Winter Olympics.
     Dr. Edward Livingston Trudeau arrived in 1876 to treat his own tuberculosis in the fresh mountain air, and founded his Adirondack Cottage Sanitarium to treat two tubercular sisters from New York City. Soon other patients including author Robert Louis Stevenson received treatment. The institution evolved into The Trudeau Institute, still an independent medical research center of renown.
     Visitors such as Mark Twain, Conan Doyle, Legs Diamond, Al Jolson and president Calvin Coolidge have enjoyed respites on Saranac Lake. Albert Einstein purchased a summer home their in 1836.
     Text: A Summer Camp on Saranac Lake in the Adirondacks.
©2014 R.P. Nadeau. All rights reserved