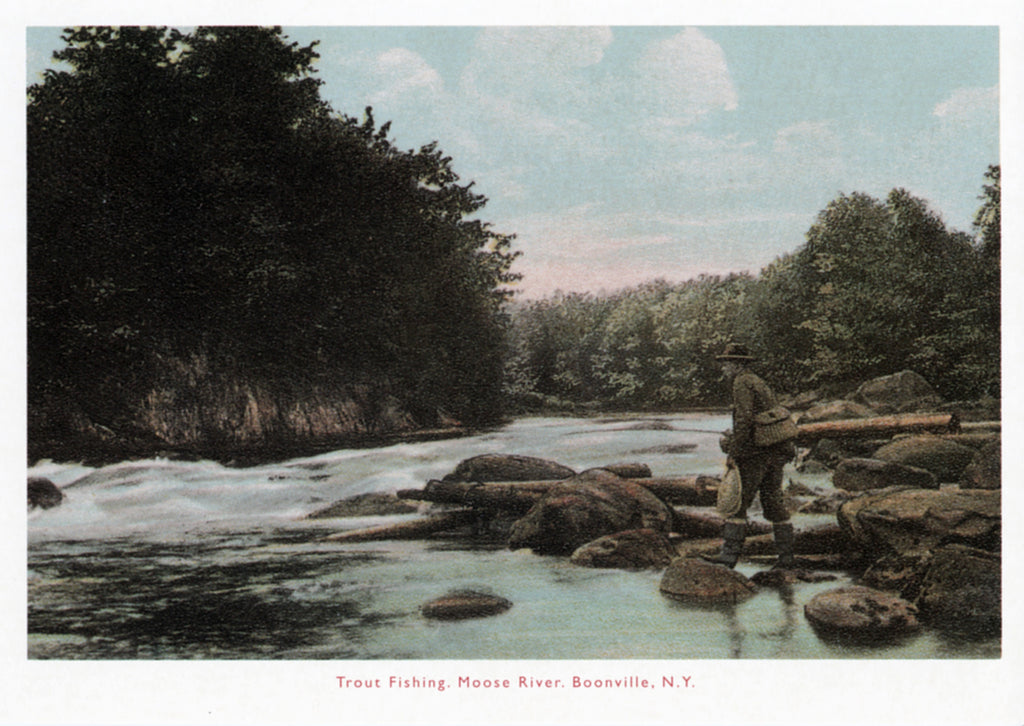 Trout Fishing, Moose River Postcard
The three branches (north, south and middle) of the Moose River in the Central Adirondacks are among the most scenic waterways in the Great Northern Wilderness. A damn on the middle branch at Old Forge Pond helps control water levels in the Fulton Chain of Lakes.
     Paddlers in canoes and kayaks enjoy the river's gentle waters most of the year, but the annual spring snowmelt  runoff turns the Moose into world-class VI whitewater which is a challenge for even the most experienced rafters.
     The winding Moose River Road between McKeever, Boonville and Port Leyden offers motorists breathtaking vistas along the Mighty Moose.
     Text: Trout Fishing, Moose River, Boonville N.Y.
©2014 R.P. Nadeau. All rights reserved
Full Color

2 Sizes: 6 x 4 1/4 in. and 5 1/2 x 3 1/2 in.