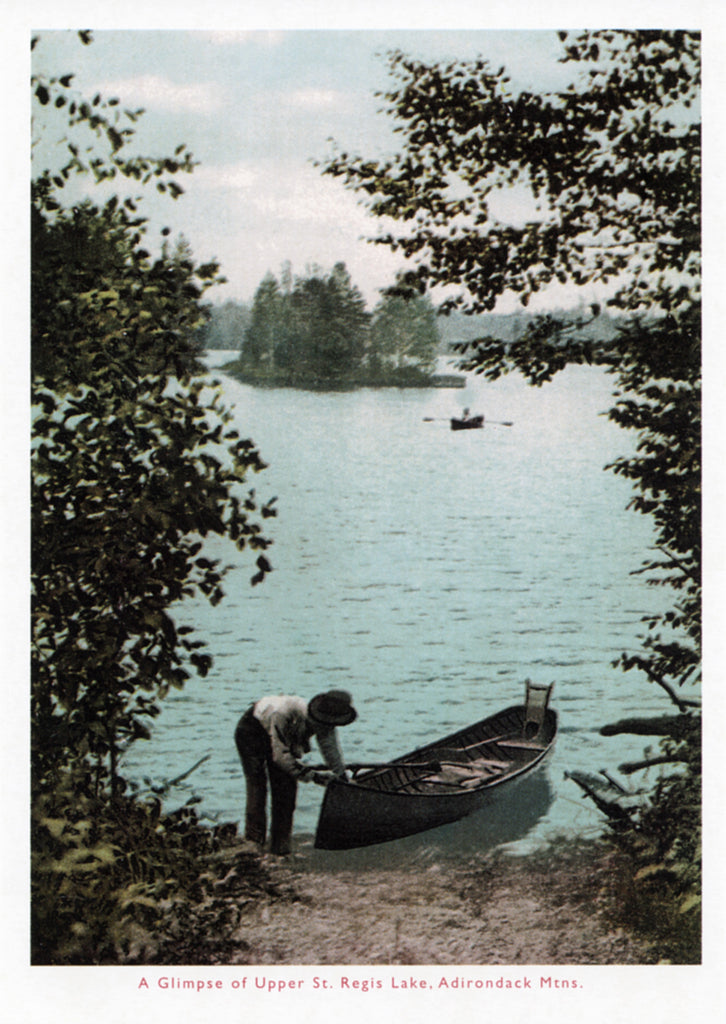 Upper St. Regis Lake Postcard
Just north of Saranac Lake, is the 742-acre Upper St. Regis Lake which, along with Lower St. Regis and Spitfire Lakes, became the 19th century Adirondack summer playground for the "rich and famous" who had an affinity for the area's scenic beauty and enjoyed the ammenitites of historic Paul Smith's Hotel.
     Among the regulars who constructed beautiful cottages and Great Camps were Marjorie Merriweather Post (Topridge), Frederick W. Vanderbilt, Anson Phelps Stokes, and Whitelaw Reid.
     Text: A Glimpse of Upper St. Regis Lake, Adirondack Mtns.
©2014 R.P. Nadeau. All rights reserved
Full Color

2 Sizes: 4 1/4 x 6 in. and 3 1/2 x 5 1/2 in.